After a wonderful breakfast we had ourselves a small problem. We owed the B&B money but they didn't take credit cards. We knew this ahead of time but hadn't actually pulled together enough Great British Pounds to pay them! So we drove down in the morning to nearby Bradford-on-Avon and found actual ATM machines. Our brief walk around Bradford gave us the impression that it was a nice city or town or whatever it was. The one thing we found was that everyone referred to any inhabited place as either a village, town, or city AND it was important that you use the proper term. Now this may just be me, but I tend to call big places "cities" and the small places "towns." That's it, I'm a simple person I guess. And sometimes I use them interchangeably. Do not be so careless if you are in Britain!
After paying our innkeepers we drove to nearby Bath. Bath is a common destination for tourists but we really hadn't planned on visiting so we just wandered around the river and saw the larger buildings around the downtown area. No, we didn't see any of the ancient Roman structures but we were aware that they were nearby. Quite honestly I wasn't all that thrilled about driving around downtown Bath after hitting a few one way streets so we just found a car park (I'm going to tend to use British terms here and there and you'll just have to live with that. On the other hand, I have already avoided using the British spelling of the word "honor" on the first page so I think you can expect American versions in how the words are actually spelled*.) and walked around. We did find a public library where we sent a note to my parents and to Rachel and Andy.
* Yes, I had the word "medieval" spelled incorrectly on the previous page for about five days. You can't blame the Americans or the British for that spelling. I'd like to plead my case, though, and say that it's not a very easy word to spell if you look at it.
---
After lunch we found ourselves in Gloucester and toured the wonderful
cathedral
. Some guests from our B&B had mentioned it during breakfast and when we saw the sign on the motorway we decided to take a look. We're very glad we did. The actual city of Gloucester was fun to walk around since they had a pedestrian shopping area which was quite full of stores. We saw more of that area than we meant to, due to us actually losing track of where we parked the car. We probably spent twenty or thirty minutes wandering around, trying to recreate our original steps into the city.
The cathedral is famous for its very large stained glass window and, more recently, as some of the settings in the "Harry Potter" movies. We were also fortunate in that we were able to take photos inside which we were unable to do later on in several other spots. Inside the cathedral there were several smaller chapels and wonderful Cloisters around the courtyard along with many people buried all around. Somewhere around the time when I was looking at the tomb of
King Edward II
I decided that I needed an alabaster effigy placed above my final resting spot. Ronda, however, feels this is creepy. Quite frankly, I feel sorry for her since people will look at my marvelous effigy and her bare spot of ground and wonder why she didn't get a cool carved effigy like I did.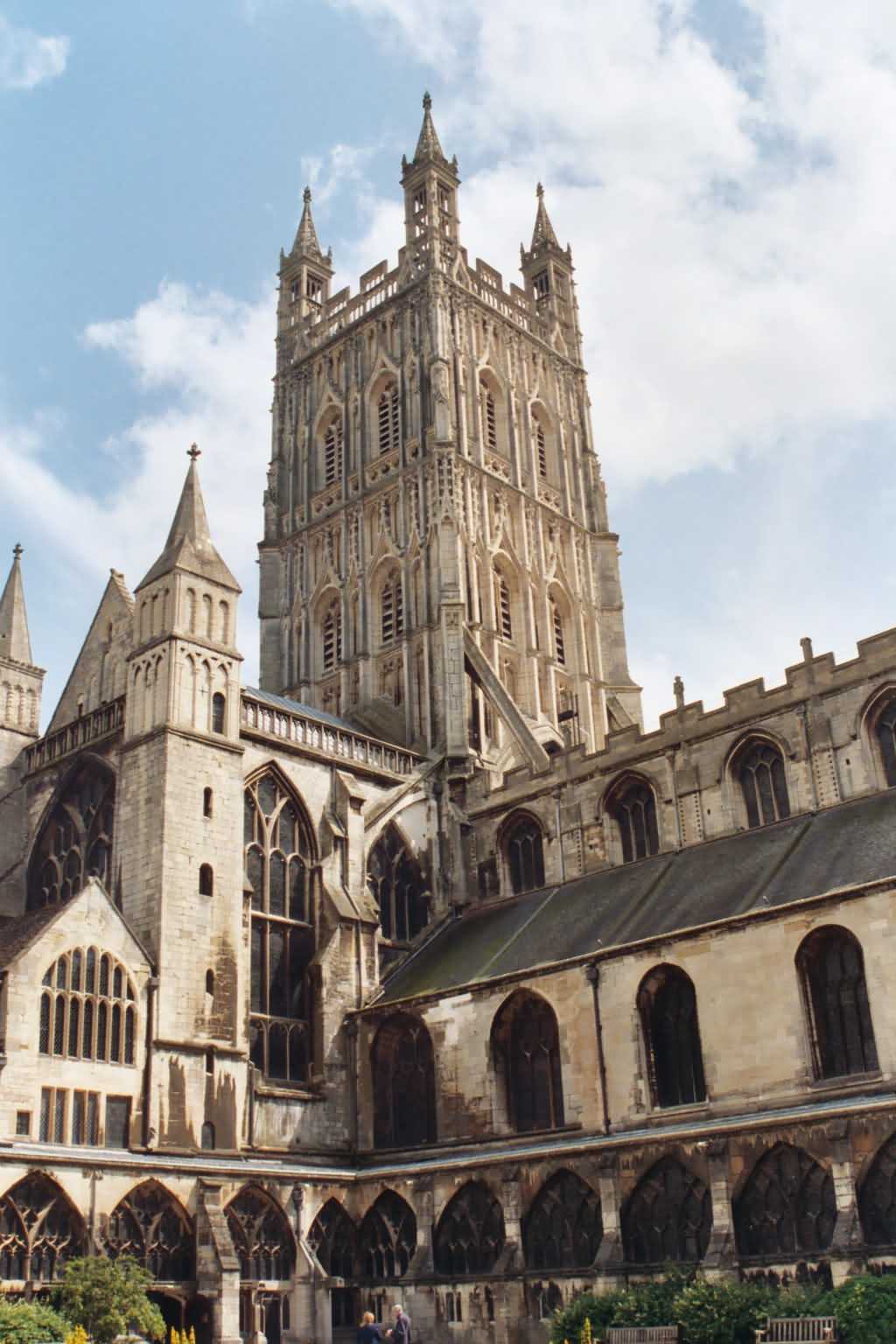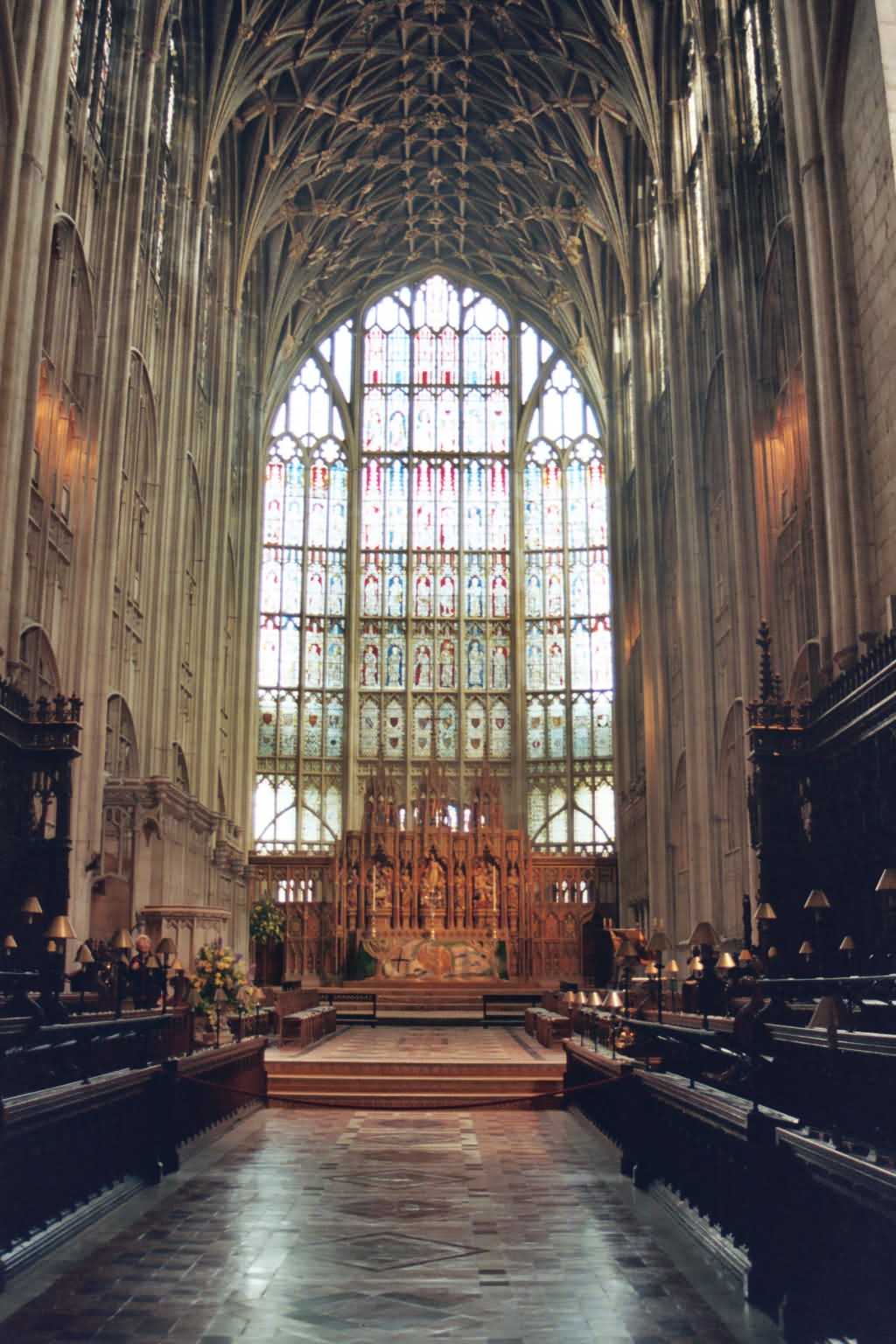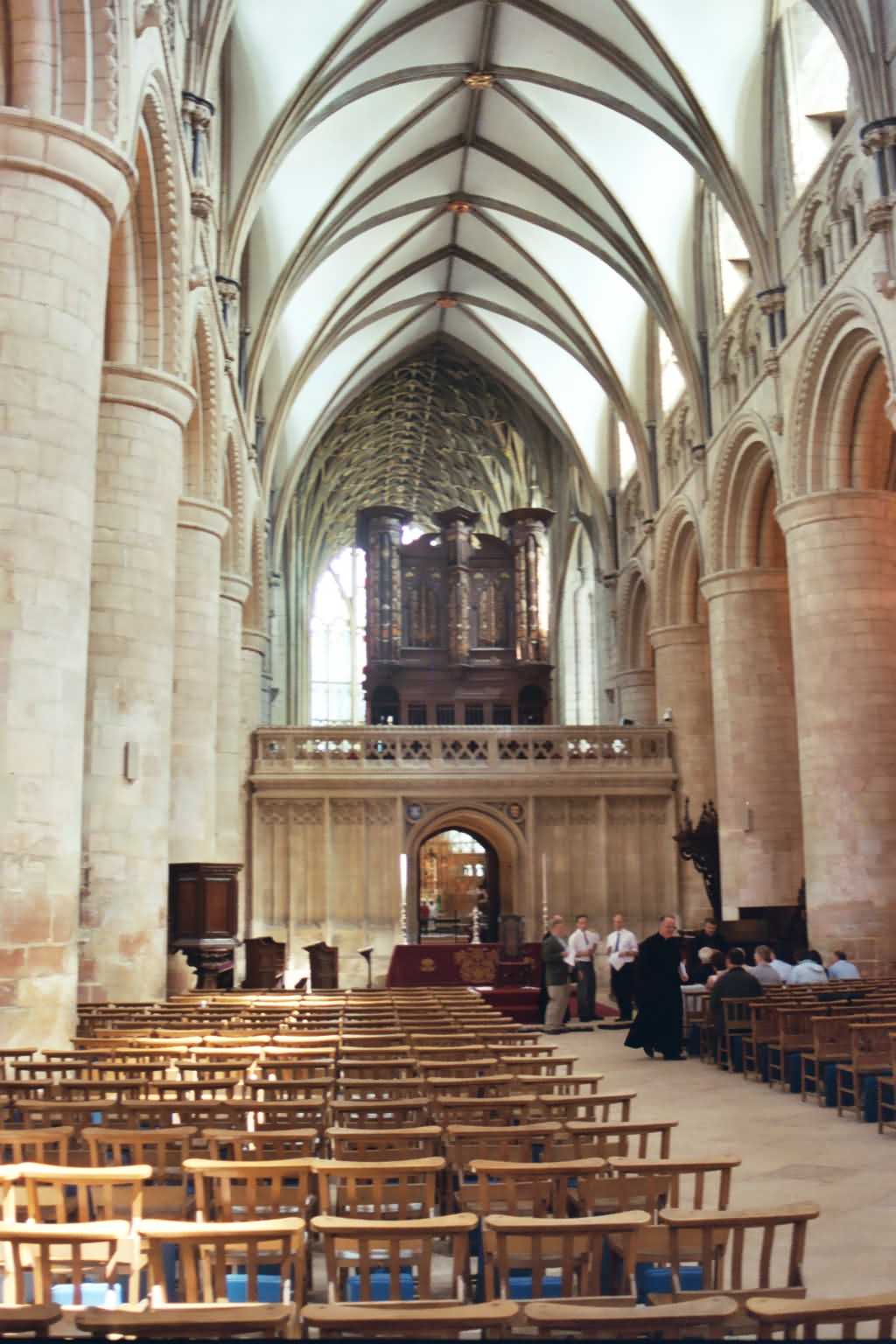 Assorted views of the Gloucester Cathedral.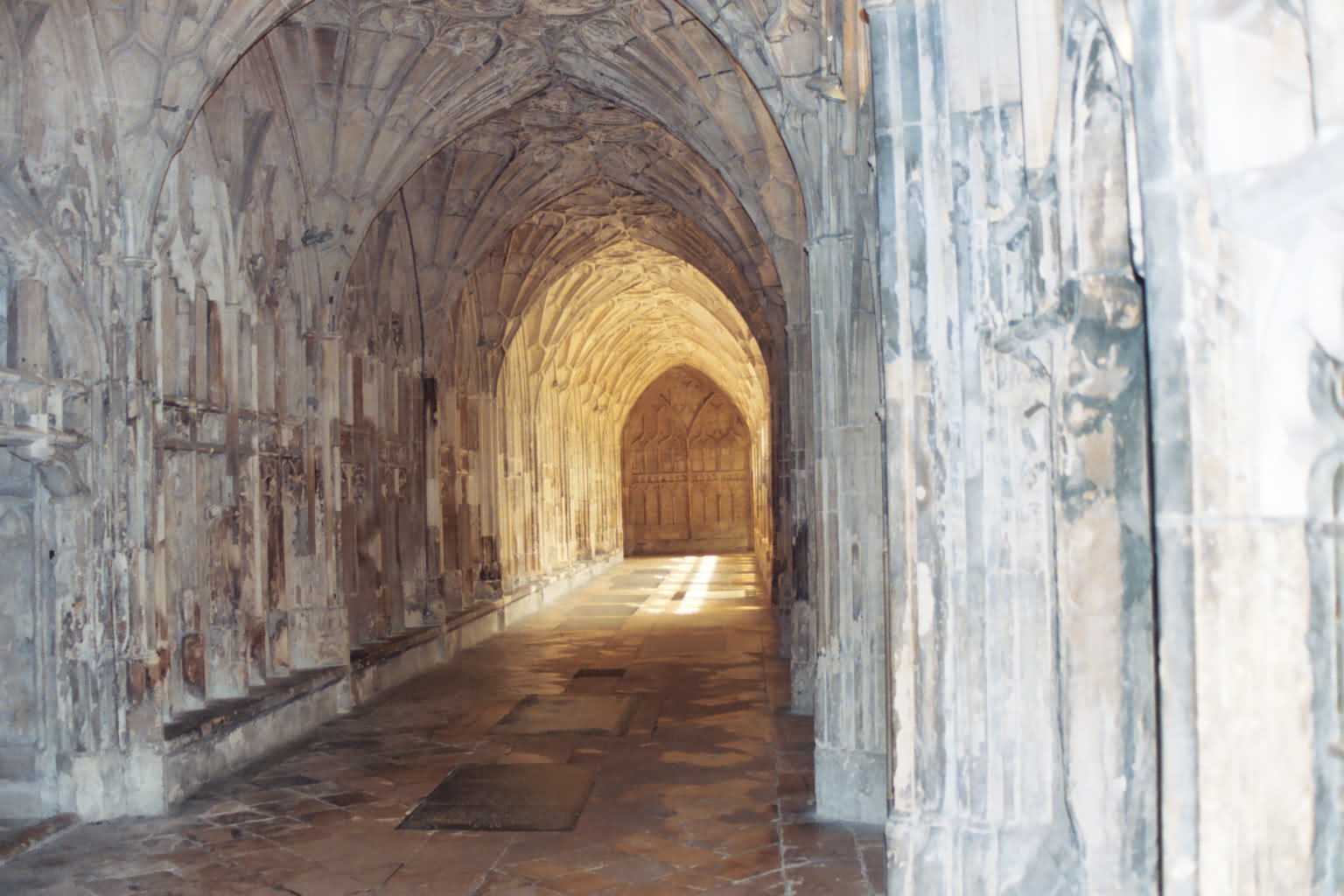 The Cloisters in Gloucester Cathedral.
---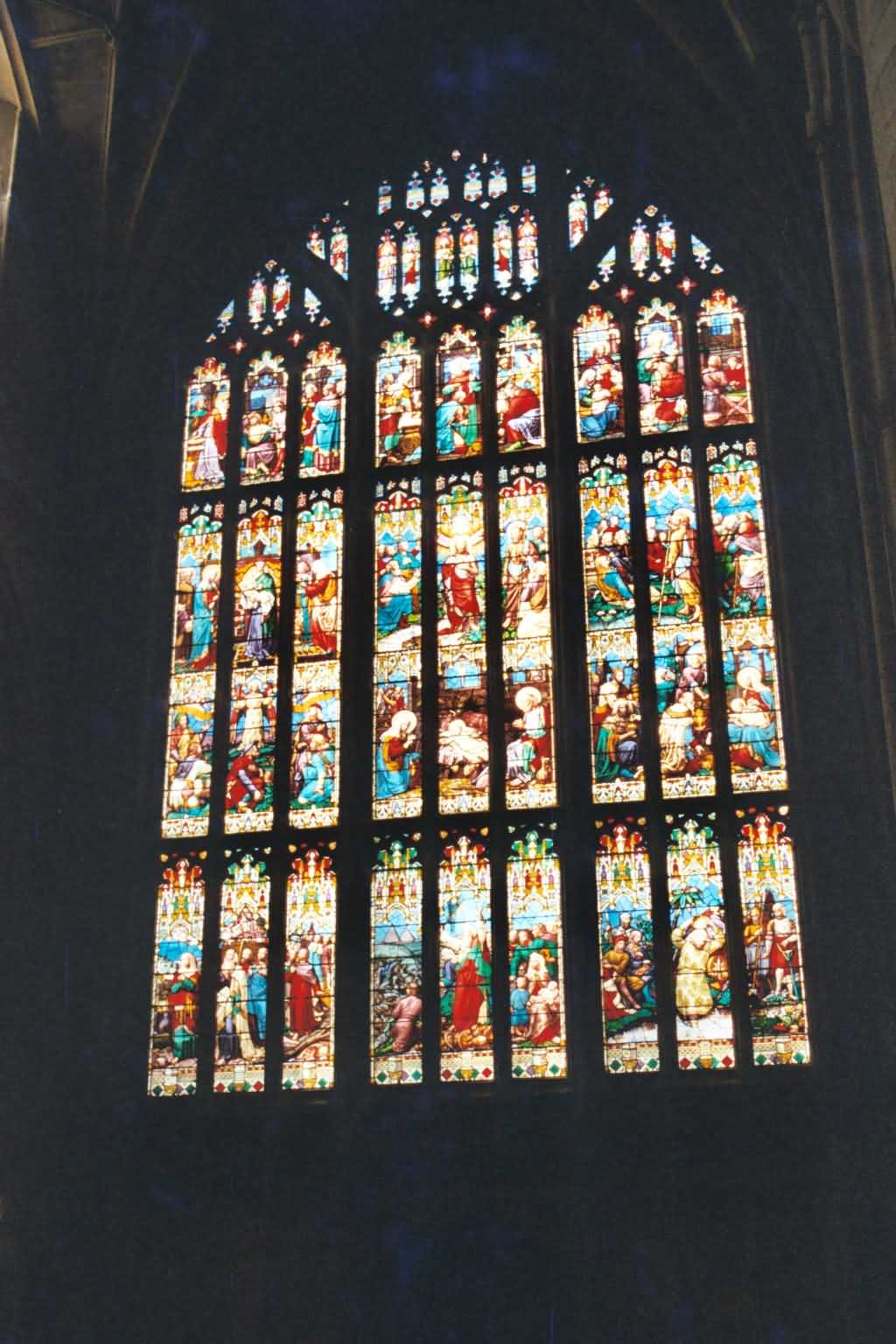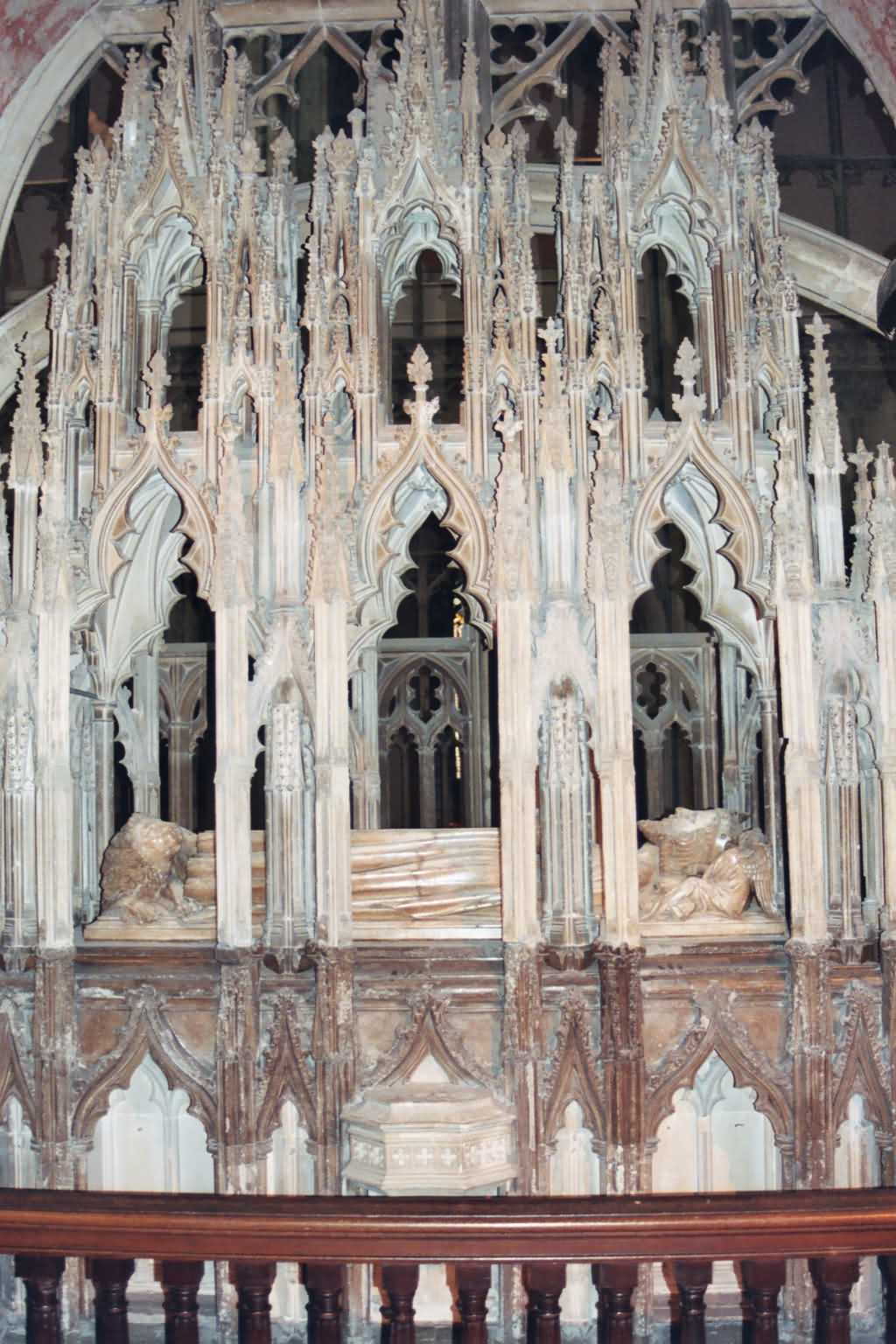 The tomb of Edward II. This is what I'm looking for when my estate is settled in 2066 or so.
---
Whew, that was a lot of pictures to download! Sorry about that! After visiting Gloucester we drove to Broadway and found our Bed & Breakfast,
The Olive Branch
. Our room looked over their backyard garden and it was a great place. We wandered around High Street that evening and ate another terrific meal at one of the restaurants nearby. We enjoyed talking with some of the other diners around us and Ronda was warned by an older lady to make sure that I didn't start watching cricket as her husband was consumed by it. They even went to a game during their honeymoon, apparently. We had a great time and slept well that night.